Overview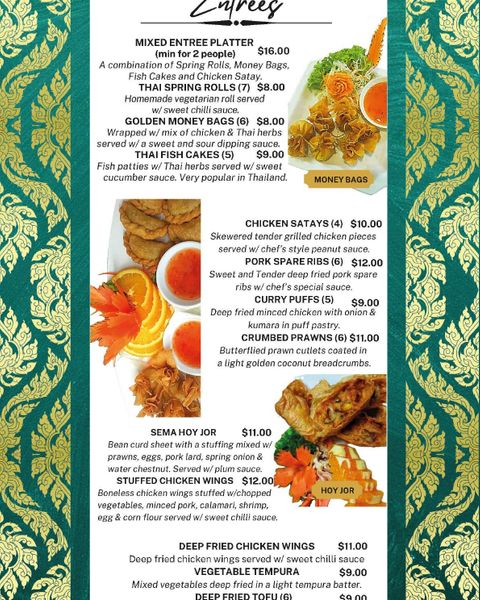 Address:
281 Greers Road
Bishopdale 8053
Phone:
03 260 1214
Open hours:
Mon: 11:30am - 2:30pm // 5pm - 9pm Tue: Closed Wed - Sun: 11:30am - 2:30pm // 5pm - 9pm
Celebrating the simple joy of home-cooked Thai food, Aksorn's Thai Restaurant is your new favourite in Bishopdale.
Charming in its minimalist take on Thai décor, Aksorn's boasts a serene dining experience that allows you to fully relax under the pretty wicker lanterns. Whether you're planning something really special or just a chilled supper with the family, Aksorn's are always happy to share their sumptuous family recipes with you!
The menu is long and has just about every temptation under the sun, so make sure you leave plenty of time to peruse. Nothing says a classic Thai supper like starting off with a Tom Yum Soup before delving into the world of creamy curries, ginger-y stir-fries and mountains of noodles. Take your pick of the green, red and yellow curries or employ the chopsticks for the pad Thai, sweet and sour meat or any of the Thai noodles that can come dry or immersed in a warming broth.
And don't forget to check out the chef's specials. These theatrical plates certainly catch the eye! With sizzling hot plates, whole fish and beautiful salads, these sumptuous feasts are worthy of any major occasion. When it comes to Thai soul food, leave it with Aksorn's.
Book a First Table
Get 50% off the food bill for two to four people
Aksorn's Thai Kitchen
Currently on a break from First Table