Overview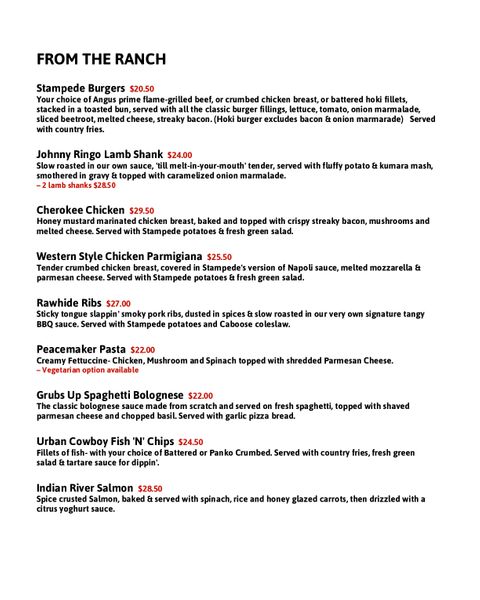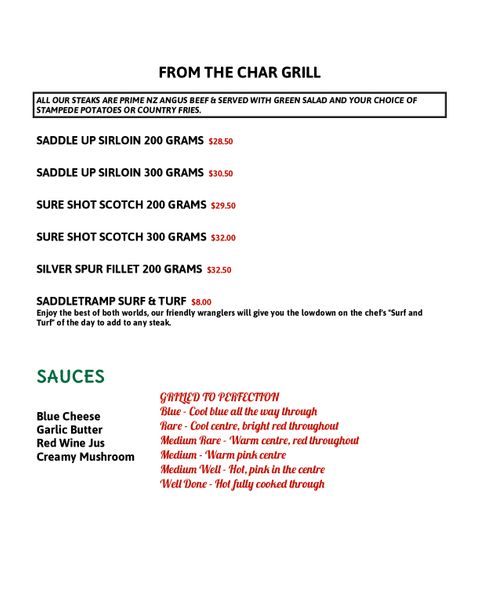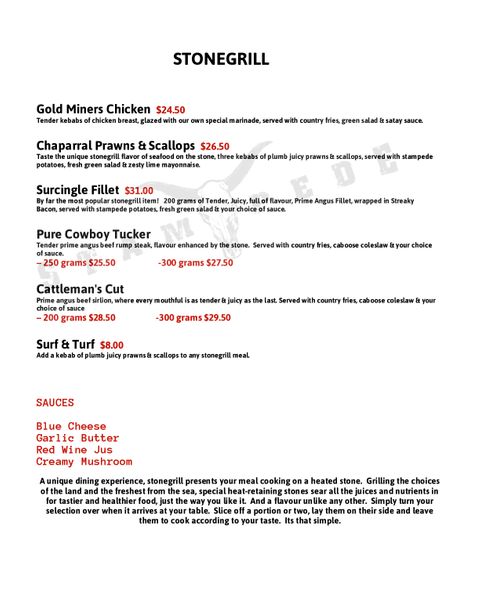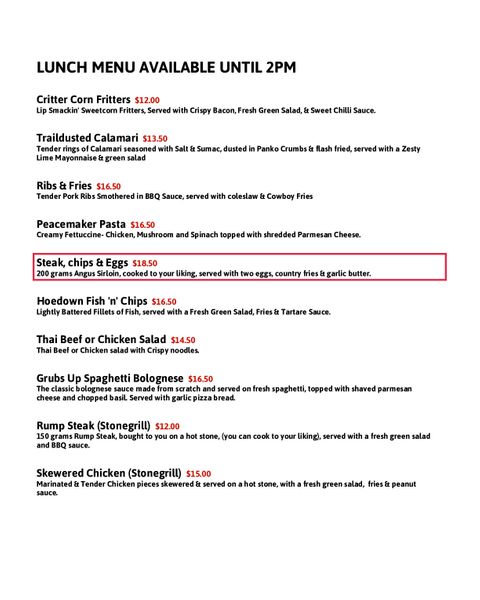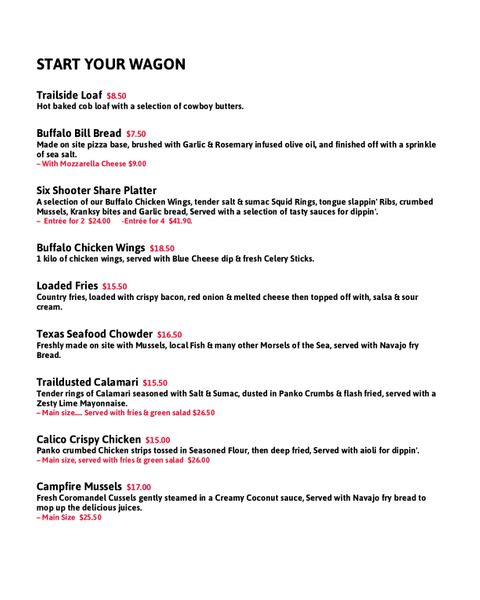 Address:
238 Great South Rd
Papakura, Auckland 2110
Phone:
09 297 8991
Open hours:
Mon - Thu: 9:30am - 10pm Fri - Sat: 9:30am - 3am Sun: 10:30am - 10pm
Attracting a stampede of hungry diners in search of their legendary steaks, Stampede Restaurant & Bar is the best bar and grill in Papakura!
Like something straight outta Texas, this eatery is warm, rustic and endlessly charming, all thanks to its hunting lodge-inspired decor. You have antlers, animal hides, worn furnishings and even a statue of a cowboy chilling in the corner.
Table manners, you can take a backseat. After all, sticky ribs, chicken skewers and saucy spaghetti bolognese is best enjoyed with half the ingredients smeared on your face. Well, that's our excuse anyway! If you fancy something lighter for lunch, you've also got Thai salads and some crispy critter corn fritters.
For dinner, their Stampede burgers are creating some serious noise, as is the Johnny Ringo lamb shank, cowboy fish and chips and the ultra-comforting chicken parmigiana with heaps of Napoli sauce and melted cheese. You've also got to check out their offerings from the stonegrill and char grill – yell YEEEHAAAAWWW and let that inner carnivore loose!
Book a First Table
Get 50% off the food bill for two to four people
Book a First Table
Get 50% off the food bill for two to four people