Cuisine: Gastro Pub Food, New Zealand
Price Point: Mains from $15 - $35

At its heart the Kelburn Village Pub has always been about bringing people together in one place where everyone feels at home. Our menu showcases small Wellington providers with outstanding products. This allows us to offer distinctive, regional products at reasonable prices. We are a Local supporting Locals at Local prices. Although owners, Isaac and Kiersten, originally hail from opposite sides of the Mexican-American border, we consider our patrons to be part of our family and are always ready to go the extra mile to make your visit special. Please feel free to introduce yourself and share some of your own story with us.
Map
Kelburn Village Pub
87 Upland Rd
Wellington 6012
Open Hours:
Mon-Thurs: 3pm - close
Fri : 2pm - close
Sat & Sun: 12 pm - close
Phone: 04 475 8380

Sample Menu *may not be current
Click on menu to enlarge.
Book a First Table
Cuisine: Gastro Pub Food, New Zealand
Mains: $15 - $35
Reviews
Karen Pullar - dined at Kelburn Village Pub on 27 July 2019
Brett Shilcock - dined at Kelburn Village Pub on 21 July 2019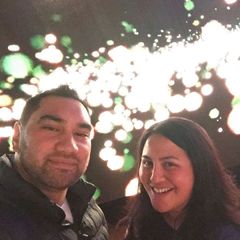 Anthony Paaka - dined at Kelburn Village Pub on 19 July 2019
Anne-Marie Masgoret - dined at Kelburn Village Pub on 16 April 2019
Joanna Heyhoe - dined at Kelburn Village Pub on 20 May 2018
Ben Walker - dined at Kelburn Village Pub on 20 March 2020
Monique Sullivan - dined at Kelburn Village Pub on 13 March 2020
Trish Frith - dined at Kelburn Village Pub on 7 February 2020
Nell Windsor - dined at Kelburn Village Pub on 19 January 2020
Jon Booth - dined at Kelburn Village Pub on 7 January 2020
Susan Leaman - dined at Kelburn Village Pub on 19 December 2019
Catherine Bland - dined at Kelburn Village Pub on 21 December 2019
Clara Fernandez - dined at Kelburn Village Pub on 14 December 2019
Mark Hughes - dined at Kelburn Village Pub on 8 December 2019
Matt Oldfield - dined at Kelburn Village Pub on 7 December 2019
Sharon Gilhooly - dined at Kelburn Village Pub on 5 November 2019
Mikaela Bowmar - dined at Kelburn Village Pub on 30 October 2019
Don Harris - dined at Kelburn Village Pub on 19 October 2019
Andrew Bartle - dined at Kelburn Village Pub on 17 October 2019
Mark Flintoff - dined at Kelburn Village Pub on 28 September 2019
Courtenay Mercier - dined at Kelburn Village Pub on 4 September 2019
Kleo Stathokostas - dined at Kelburn Village Pub on 1 September 2019
Adrienne Slater - dined at Kelburn Village Pub on 1 September 2019
Penny Darwin - dined at Kelburn Village Pub on 31 August 2019
Justin Kissling - dined at Kelburn Village Pub on 28 August 2019
Tasha Hawkins - dined at Kelburn Village Pub on 18 August 2019
Rosie Torbit - dined at Kelburn Village Pub on 24 August 2019
jon harris - dined at Kelburn Village Pub on 17 August 2019
Jane Cooper - dined at Kelburn Village Pub on 17 August 2019
Tony Pratt - dined at Kelburn Village Pub on 11 August 2019
Jo Boykett - dined at Kelburn Village Pub on 11 August 2019
Jimmy McGee - dined at Kelburn Village Pub on 11 August 2019
Selena Thomson - dined at Kelburn Village Pub on 28 July 2019
Hayley Bell - dined at Kelburn Village Pub on 3 August 2019
Emma Harris - dined at Kelburn Village Pub on 2 August 2019
Heidi Bosman - dined at Kelburn Village Pub on 28 July 2019
Karen Pullar - dined at Kelburn Village Pub on 27 July 2019
Jules Hyde - dined at Kelburn Village Pub on 27 July 2019
Brett Shilcock - dined at Kelburn Village Pub on 21 July 2019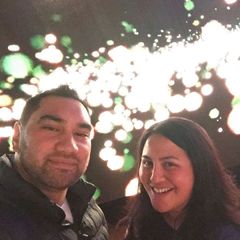 Anthony Paaka - dined at Kelburn Village Pub on 19 July 2019
Marinette Alamani - dined at Kelburn Village Pub on 11 July 2019
Alison Esler - dined at Kelburn Village Pub on 6 July 2019
Gray Hughson - dined at Kelburn Village Pub on 5 July 2019
Donna O'Connor - dined at Kelburn Village Pub on 28 June 2019
TeMaanga Kupa - dined at Kelburn Village Pub on 15 June 2019
Donna Howes - dined at Kelburn Village Pub on 11 June 2019
Karen Pullar - dined at Kelburn Village Pub on 5 June 2019
Susan Leaman - dined at Kelburn Village Pub on 6 June 2019
Helena Freeman - dined at Kelburn Village Pub on 1 June 2019
Peter Hill - dined at Kelburn Village Pub on 25 May 2019
Andrea Buxton - dined at Kelburn Village Pub on 24 May 2019
Judith Lorimer - dined at Kelburn Village Pub on 21 May 2019
Kiri Kaiwai - dined at Kelburn Village Pub on 19 May 2019
Brody Gilroy - dined at Kelburn Village Pub on 9 May 2019
Alison Peni - dined at Kelburn Village Pub on 4 May 2019
First Table is now available in The Wellington App