Cuisine: A La Carte
Price Point: Mains from $15 - $35

The Hop Garden's food is prepared with love and dedication using free range, locally sourced and seasonal products where possible.
Perfect for both special occasions and as your local bar and restaurant, The Hop Garden team aim to deliver value for money without compromising on ingredients, integrity or quality.
Map
The Hop Garden
13 Pirie St, Mount Victoria
Wellington 6011
Open Hours:
Mon-Tue: 3:00 pm - 11:00 pm
Wed-Thu: 11:30 am - 12:00 am
Fri: 11:30 am - 1:00 am
Sat: 10:30 am - 1:00 am
Sun: 10:30 am - 10:30 am

Phone: 04 801 8807

Sample Menu *may not be current
Click on menu to enlarge.
Book a First Table
Cuisine: A La Carte
Mains: $15 - $35
Reviews
Emma Conlon - dined at The Hop Garden on 4 December 2019
Michelle Veisaku - dined at The Hop Garden on 11 October 2019
Niccy Turner - dined at The Hop Garden on 12 October 2019
Simeon Alloway - dined at The Hop Garden on 29 September 2019
Polly Chamberlain - dined at The Hop Garden on 27 September 2019
Chelsea Ross - dined at The Hop Garden on 28 July 2019
Ann Garry - dined at The Hop Garden on 24 July 2019
Paloma Fernandez - dined at The Hop Garden on 21 July 2019
Hamish Girvan - dined at The Hop Garden on 30 June 2019
Angela Marsden - dined at The Hop Garden on 19 September 2018
Sam Limmage-Werner - dined at The Hop Garden on 13 March 2020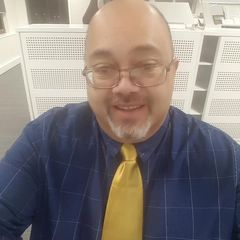 Hugh Karena - dined at The Hop Garden on 10 March 2020
Melissa Evans-Scott - dined at The Hop Garden on 10 March 2020
Livvy Mitchell - dined at The Hop Garden on 5 March 2020
Sandy Bray - dined at The Hop Garden on 1 March 2020
Anna Munden - dined at The Hop Garden on 28 February 2020
Dan Wilkinson - dined at The Hop Garden on 26 February 2020
Linda Clark - dined at The Hop Garden on 22 February 2020
Chelsea Ross - dined at The Hop Garden on 19 February 2020
Ardyn Tettmar - dined at The Hop Garden on 18 February 2020
Becky Brooks - dined at The Hop Garden on 6 February 2020
Kristine Ballard - dined at The Hop Garden on 31 January 2020
Ash Babb - dined at The Hop Garden on 24 January 2020
Victor Warden - dined at The Hop Garden on 15 January 2020
Aine Céitinn - dined at The Hop Garden on 12 January 2020
Mackenzie Kelly - dined at The Hop Garden on 11 January 2020
Jules Hyde - dined at The Hop Garden on 11 January 2020
Sadhana Raman - dined at The Hop Garden on 7 January 2020
Xiaozhen Luo - dined at The Hop Garden on 29 December 2019
James Bagshaw - dined at The Hop Garden on 11 December 2019
Kelly Hannah - dined at The Hop Garden on 10 December 2019
Emma Conlon - dined at The Hop Garden on 4 December 2019
Nick Werner - dined at The Hop Garden on 16 November 2019
Amanda Peacock - dined at The Hop Garden on 14 November 2019
Melody Salmon - dined at The Hop Garden on 16 November 2019
Nadine Henderson - dined at The Hop Garden on 7 November 2019
Adam Francis - dined at The Hop Garden on 25 October 2019
Chelsea Stevenson - dined at The Hop Garden on 20 October 2019
Matthew Barnett - dined at The Hop Garden on 12 October 2019
CJ Renee - dined at The Hop Garden on 13 October 2019
Michelle Veisaku - dined at The Hop Garden on 11 October 2019
Niccy Turner - dined at The Hop Garden on 12 October 2019
Simeon Alloway - dined at The Hop Garden on 29 September 2019
Polly Chamberlain - dined at The Hop Garden on 27 September 2019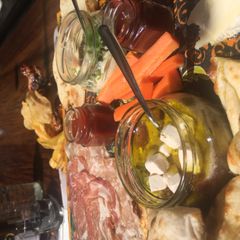 Noeline Colman - dined at The Hop Garden on 26 September 2019
Kirsty Whitehead - dined at The Hop Garden on 27 September 2019
Danelle Tahere - dined at The Hop Garden on 26 September 2019
Lisa Ross - dined at The Hop Garden on 15 September 2019
Adam Koch - dined at The Hop Garden on 14 September 2019
Amanda Peacock - dined at The Hop Garden on 13 September 2019
Joanne Canton - dined at The Hop Garden on 7 September 2019
Kirstyn Mckeefry - dined at The Hop Garden on 3 September 2019
Anna Malmivaara - dined at The Hop Garden on 13 August 2019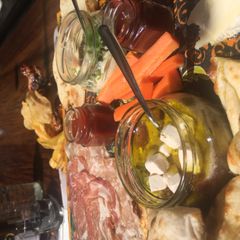 Noeline Colman - dined at The Hop Garden on 11 August 2019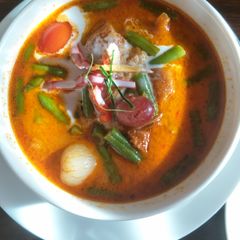 Michael Harris - dined at The Hop Garden on 10 August 2019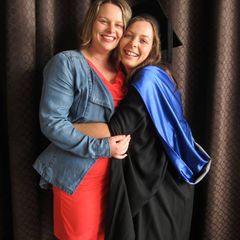 Sophie Hale - dined at The Hop Garden on 3 August 2019
Tejas Sreedhar - dined at The Hop Garden on 27 July 2019
Chelsea Ross - dined at The Hop Garden on 28 July 2019
Kairo Wise - dined at The Hop Garden on 27 July 2019
Ian Joce Kearney - dined at The Hop Garden on 25 July 2019
First Table is now available in The Wellington App