Overview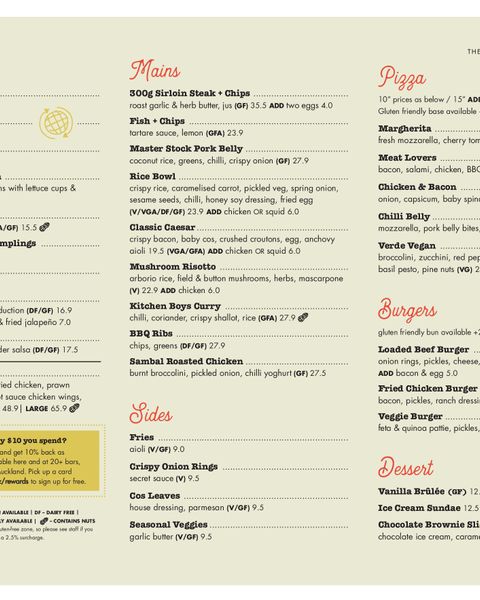 Address:
Westfield Albany, 219 Don McKinnon Drive
Albany 0632
Phone:
09 444 1076
Open hours:
Mon - Wed: 11:30am - 10pm Thu: 11:30am - 11:30pm Fri: 11:30 - 1am Sat: 11:30am - 12am Sun: 11:30am - 10pm
Whether you're over this way to spend a day at the Westfield marketplace or searching for a tasty feed, The Merchant Pub Co. is here to service all your whims and fancies!
Raise your glasses because this gastropub revolves around community and good times. Their enormous dining hall is always brimming with infectious giggles; if you hit them up for dinner, you're at risk of an unplanned night on the tiles! But aren't they the best kind of nights?! And if it's a glorious day, head to their sweeping courtyard where meals drift endlessly and new pals are made.
All the pub grub you could wish for resides here, from fish and chips to burgers, pizzas, curries and even a cheeky risotto make up their immense menu. The Merchant Pub Co. isn't just for merchants; it's for everyone!
Book a First Table
Get 50% off the food bill for two to four people
Book a First Table
Get 50% off the food bill for two to four people