Cuisine: Gastro Pub Food, Irish, New Zealand
Price Point: Mains from $15 - $35

Where a bit of Irish meets a bit of Kiwi. The Green Man is ideal for meeting friends, after work drinks or celebrating the end of the week.
It's an award-winning steak house, restaurant and bar - known as the busiest CBD restaurants in Wellington - and for very good reason!
With events happening every night and live music on Friday's, there's always something going on.
The official restaurant and bar for the Wellington Lions and Hurricanes ensures you'll be mingling with Wellington's best!
Map
The Green Man Pub
25 Victoria Street
Wellington 6012
Open Hours:
Mon - Fri: 11:30am till late
Sat - Sun: Closed
Phone: 04 499 5440

Sample Menu *may not be current
Click on menu to enlarge.
Book a First Table
Cuisine: Gastro Pub Food, Irish, New Zealand
Mains: $15 - $35
Reviews
Karen Booth - dined at The Green Man Pub on 9 October 2019
Sharon Laws - dined at The Green Man Pub on 5 October 2019
Alison Osborne - dined at The Green Man Pub on 1 October 2019
Natalie Vause - dined at The Green Man Pub on 10 September 2019
Chantelle Deans - dined at The Green Man Pub on 29 August 2019
Joy Menabodhi - dined at The Green Man Pub on 16 July 2019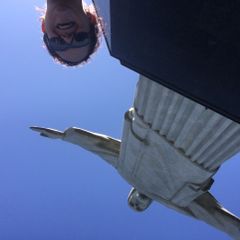 Nicola Smith - dined at The Green Man Pub on 10 July 2019
Sharon Laws - dined at The Green Man Pub on 23 March 2019
Kelly Walker - dined at The Green Man Pub on 19 November 2018
Christopher Donnelly - dined at The Green Man Pub on 23 July 2018
Rosemary Brunt - dined at The Green Man Pub on 19 May 2018
Sam Proctor - dined at The Green Man Pub on 27 March 2018
Caroline Crysell - dined at The Green Man Pub on 11 March 2020
karin dale - dined at The Green Man Pub on 5 March 2020
Michelle Macdonald - dined at The Green Man Pub on 5 March 2020
Julia Cornes - dined at The Green Man Pub on 3 March 2020
Paul Swallow - dined at The Green Man Pub on 27 February 2020
Monique Sigley - dined at The Green Man Pub on 22 February 2020
Kayla Radcliffe - dined at The Green Man Pub on 15 February 2020
Mei Ling Sim - dined at The Green Man Pub on 10 February 2020
Kirsty Newton - dined at The Green Man Pub on 8 February 2020
Serena Johnston - dined at The Green Man Pub on 5 February 2020
Alan Collins - dined at The Green Man Pub on 30 January 2020
Jayden Grant - dined at The Green Man Pub on 30 January 2020
Amanda Taylor - dined at The Green Man Pub on 15 January 2020
Jonathon Gilbert - dined at The Green Man Pub on 11 January 2020
Matias Iozzia - dined at The Green Man Pub on 7 January 2020
Natalie Cummings - dined at The Green Man Pub on 12 December 2019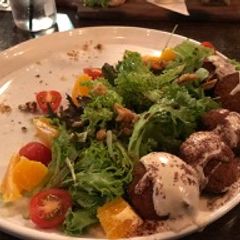 Chizu Korunic - dined at The Green Man Pub on 14 December 2019
Stephanie Zhang - dined at The Green Man Pub on 12 December 2019
Connor Fuli - dined at The Green Man Pub on 10 December 2019
Shenbo Xuan - dined at The Green Man Pub on 9 December 2019
Hannah Marsden - dined at The Green Man Pub on 7 December 2019
Joyce Wong - dined at The Green Man Pub on 5 December 2019
Kelly Ng - dined at The Green Man Pub on 30 November 2019
Laura Dinsdale - dined at The Green Man Pub on 27 November 2019
Tania Morgan - dined at The Green Man Pub on 20 November 2019
Ange Marsden - dined at The Green Man Pub on 23 November 2019
Judy Shen - dined at The Green Man Pub on 19 November 2019
Alex Voutratzis - dined at The Green Man Pub on 12 November 2019
Darryn Tinney - dined at The Green Man Pub on 4 November 2019
Summer Laraman - dined at The Green Man Pub on 23 October 2019
Yaoyun Zhang - dined at The Green Man Pub on 22 October 2019
Clara Fernandez - dined at The Green Man Pub on 21 October 2019
Timothy Keip - dined at The Green Man Pub on 17 October 2019
Simon Howard - dined at The Green Man Pub on 17 October 2019
Caroline Crysell - dined at The Green Man Pub on 15 October 2019
mikaela mendes - dined at The Green Man Pub on 14 October 2019
Karen Booth - dined at The Green Man Pub on 9 October 2019
Michelle Grant - dined at The Green Man Pub on 8 October 2019
Sharon Laws - dined at The Green Man Pub on 5 October 2019
Jess Fair - dined at The Green Man Pub on 7 October 2019
Jessica Fookes - dined at The Green Man Pub on 3 October 2019
Julia Kennard - dined at The Green Man Pub on 26 September 2019
Alison Osborne - dined at The Green Man Pub on 1 October 2019
Sarah Lodge - dined at The Green Man Pub on 28 September 2019
Katherine Denton - dined at The Green Man Pub on 26 September 2019
Colleen Keegan - dined at The Green Man Pub on 28 September 2019
Katrina Joy - dined at The Green Man Pub on 9 September 2019
Natalie Vause - dined at The Green Man Pub on 10 September 2019
Carmen Aliberch - dined at The Green Man Pub on 7 September 2019
Chantelle Deans - dined at The Green Man Pub on 29 August 2019
First Table is now available in The Wellington App