Cuisine: European, New Zealand
Price Point: Mains from $15 - $35

Bin 44's philosophy is simple. They bring you some of the best food and craft beer Wellington has to offer, and the best wines from around NZ and across the ditch without making you put on a suit and tie and putting a second mortgage on the house.
We currently offer 22 craft beer's on tap with over 100 to choose from including bottles all of which can be matched to your food with the help of our friendly bar staff!
So sit sit back and relax in this Queens Wharf eatery while you take in the harbour views with delicious food and beverages.
Map
Bin 44
3 Queens Wharf
Wellington 6011
Open Hours:
Mon-Fri: 11:00 am - 10:30 pm
Sat-Sun: 10:30 am - 10:30 pm
Phone: 04 499 4450

Sample Menu *may not be current
Click on menu to enlarge.
Book a First Table
Cuisine: European, New Zealand
Mains: $15 - $35
Reviews
Andrew Strugnell - dined at Bin 44 on 12 August 2019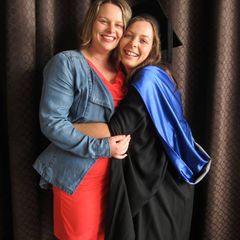 Sophie Hale - dined at Bin 44 on 3 August 2019
Liz Hattaway - dined at Bin 44 on 17 March 2020
Heleine Faingaa - dined at Bin 44 on 13 March 2020
Tara Ruff - dined at Bin 44 on 14 March 2020
Jane Smith - dined at Bin 44 on 2 March 2020
Ligy Abraham - dined at Bin 44 on 23 February 2020
Louise Barnett - dined at Bin 44 on 15 February 2020
John Barrenechea - dined at Bin 44 on 13 February 2020
Leanne Fa'aea - dined at Bin 44 on 4 February 2020
Jules Hyde - dined at Bin 44 on 30 January 2020
Corina Sanchez - dined at Bin 44 on 27 January 2020
Paula Hunter - dined at Bin 44 on 19 January 2020
Steve Wykes - dined at Bin 44 on 18 January 2020
Suzanne Jones - dined at Bin 44 on 14 January 2020
Emma Hopkinson - dined at Bin 44 on 6 January 2020
Beryl Rutledge - dined at Bin 44 on 22 December 2019
Ming-I Lai - dined at Bin 44 on 29 December 2019
Jodee Flynn - dined at Bin 44 on 28 December 2019
Steven Korunic - dined at Bin 44 on 15 December 2019
Keriana Kingi - dined at Bin 44 on 16 December 2019
Belinda Williams - dined at Bin 44 on 14 December 2019
Tania Morgan - dined at Bin 44 on 9 December 2019
Eamon Frazer - dined at Bin 44 on 8 December 2019
Rae Boyes - dined at Bin 44 on 7 December 2019
Susan Leaman - dined at Bin 44 on 6 December 2019
Gary Little - dined at Bin 44 on 30 November 2019
Eleanor Frances - dined at Bin 44 on 29 November 2019
Stephanie Prendergast - dined at Bin 44 on 23 November 2019
Myra Savage - dined at Bin 44 on 21 November 2019
Desiree Mclean - dined at Bin 44 on 15 November 2019
Yaoyun Zhang - dined at Bin 44 on 1 November 2019
Kerina Chetty - dined at Bin 44 on 25 October 2019
Jill Macdonald - dined at Bin 44 on 8 October 2019
Nell Windsor - dined at Bin 44 on 21 September 2019
Greg Gutry - dined at Bin 44 on 11 September 2019
Janette Hanniffy ❃ܓ - dined at Bin 44 on 7 September 2019
Andrew Strugnell - dined at Bin 44 on 12 August 2019
Olivia Burnett - dined at Bin 44 on 4 August 2019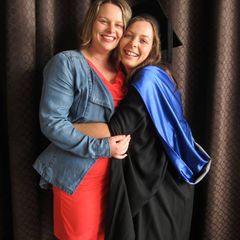 Sophie Hale - dined at Bin 44 on 3 August 2019
Simon French - dined at Bin 44 on 22 July 2019
Hayley Cole - dined at Bin 44 on 21 July 2019
keith carman - dined at Bin 44 on 13 July 2019
Amy Flaws - dined at Bin 44 on 30 June 2019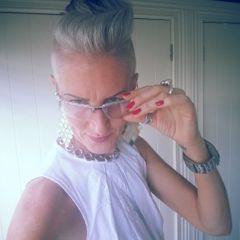 E Lefever - dined at Bin 44 on 30 June 2019
Nick Brooks - dined at Bin 44 on 24 June 2019
Chrissie McKain - dined at Bin 44 on 23 June 2019
debra roche - dined at Bin 44 on 17 June 2019
Don Savellano - dined at Bin 44 on 7 June 2019
Niamh FitzGerald - dined at Bin 44 on 19 May 2019
Stephanie Adams - dined at Bin 44 on 5 June 2019
Daniel Drylie - dined at Bin 44 on 31 May 2019
First Table is now available in The Wellington App