@christchurchfoodguide shares the inside scoop on the life of a food 'grammer #my9pm
December 2020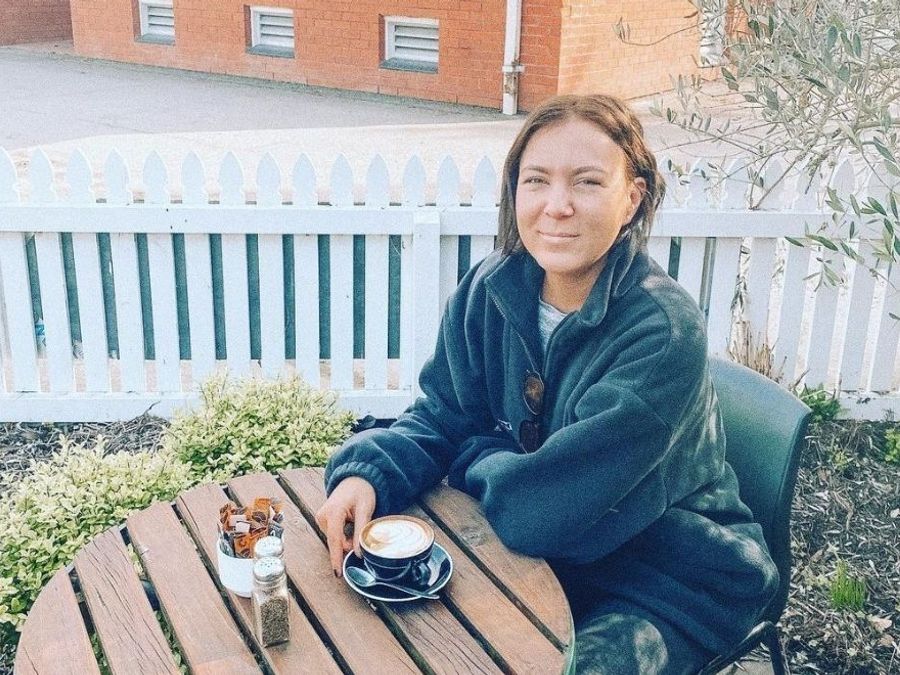 As a trained chef, former owner of food truck, Banter, in Christchurch and self-proclaimed "foodie" – it's no surprise Emma Croxson of @christchurchfoodguide has grown a dedicated following on Instagram, sharing the best places to dine in and around Christchurch. We spoke to the food 'grammer about routine, food memories and of course her favourite First Table 'must-dines'. 
1. Tell us a little bit about yourself and what a typical day in your life looks like?
I have always been a huge foodie, ever since I can remember I have loved food! When I left school I trained as a chef and have spent my whole career in the hospitality industry. My most recent venture was opening up, and running my own business - a food truck located in Christchurch Central. After two years my business partner and I decided to close at the beginning of the pandemic in mid-March. A typical day in my life currently involves a 6am alarm followed by eight hours of working the grapevines in Central Otago. A huge plot twist to my life, but I'm loving the change and working outdoors. In my spare time, I try to get out in the wild as much as possible. As well as my obvious favourite hobby - hunting for the best food around.
2. Do you have a set routine? And how do you make good habits stick?
I pretty much do up until 6pm. I am a very organised person and always turn up on time or early wherever I'm going, haha. I think reaping the benefits of good habits definitely makes them stick. Once I find something beneficial or that makes my life easier, I'm sticking to it.
3. What inspired you to be a food blogger?
It was actually a suggestion made by a friend who had just returned from living in London. She talked about her travels and how much easier it made things having food guides in the different cities she visited. All I posted on my private Instagram was food, so it just made sense.
4. Your first memory with food?
My first memory, and when I think my love for food and cooking began was when I was age 10 and I made pikelets on the coal range with mum and set the table up with all the condiments. Fun!
5. Your favourite First Table restaurant?
I literally can't choose so here's my top six...
Castros Tapas
Chillingworth
50 Bistro
Barberra
Town Tonic
Super
6. Who do you share your dining experiences with?
I share the love around with a few friends and family.
7. If you could only eat one meal for the rest of your life, what would it be? 
If eating burgers and chips made you feel good then I'd be eating that for every meal, haha! But in reality, I'm going to say a good old buddha/Mexican/donburi bowl with salmon would do the trick. 
8. How does dining early fit with your routine?
I literally love an early dinner. In my ideal world, 5pm is dinner time. It might be because I've always started my days early between 5-6am. Plus, I try to digest my food before slipping into bed. It's also the ideal time to eat if you want to get some snapshots of your plate before that sun goes down. 
9. What does your 9pm look like? Any evening rituals?
To be honest, I'm usually almost asleep at this time. I try to put my phone on flight mode around 7pm and forget about social media life. I find meditation very helpful in the evenings to support good rest and unwind properly. I take magnesium and supplements (this comment isn't sponsored, haha) and of course Netflix – I love a good crime story. 
First Table availability for the next seven days now rolls over at 9pm in New Zealand. Which means you can book a popular table for the week ahead, at a more reasonable hour! We'd love to see what your 9pm ritual looks like, whether it's Netflix and chill, racing to book a First Table or enjoying a drink with friends. Share it with us on Facebook: /FirstTableNZ and Instagram: /@FirstTable with the hashtag #my9pm
Diners
Join more than 500,000 diners who already ❤ First Table.
Learn more
Restaurateurs
Join more than 1,400 restaurants who already ❤ First Table.
Learn more
© First Table 2014 - 2021