Overview
Burgers, New Zealand, Pub Food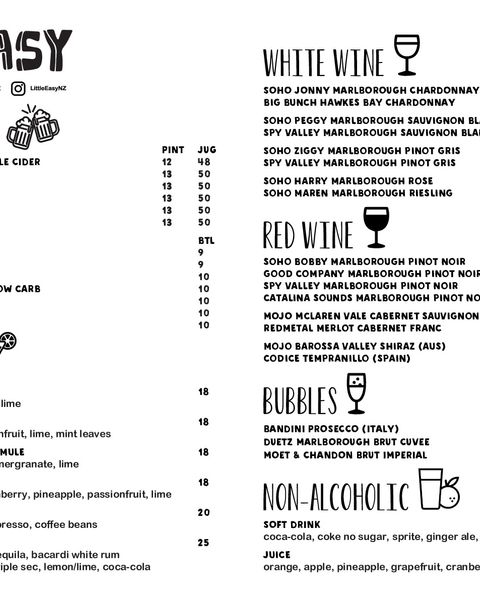 Address:
63 Fort Street
Auckland CBD 1010
Phone:
09 309 9863
Open hours:
Mon - Fri: 10:30am till late Sat: 10pm till 4am Sun: Closed
It might be little in name, but it's big in soul. Easy-going and relaxed, Little Easy is the spot in Auckland for some much-needed downtime. It'll be your local before you know it!
Let's go back to the good ol' days where everyone knows everyone, worries are forgotten, and friendships flourish through old fashioned conversation. And thanks to their informal setup, it really is that simple! Thanks to their canteen-style dining room, the communal buzz will have you hooked from the off!
While you're nursing that pre-dinner tipple, get your chill on with some yummy starters. Their legendary buffalo wings, be it BBQ, Korean or spicy, are perfect for sharing. Complement them with some pumpkin arancini or head east for some Thai red curry mussels. Basically, whatever you choose requires a napkin!
Aaaaand onto the burgers! Wagyu beef, fried chicken and crumbed tofu, you name it! But they ain't little! If you want to employ your cutlery, go for a mushroom risotto or the mega lamb shank with thyme polenta. Finally, add some sparkle to your evening with an indulgent cocktail and remember, if there's one thing you do well, take it easy!
Book a First Table
Get 50% off the food bill for two to four people
Book a First Table
Get 50% off the food bill for two to four people