Cuisine: Bar Food, Bistro, Burgers
Price Point: Mains from $15 - $25

This friendly bar and bistro is on the ground floor of the historic Cambridge Hotel. With its relaxed and friendly atmosphere, there's no better place to chill out in the city.
Expect great value and generously sized portions. Think meaty steaks, delicious burgers and slow baked ribs. There's a scrum platter with wedges, samosas and squid and an Asian platter with spring rolls and wontons that are ideal for sharing with mates while you watch the big game on the TV screens.
Order at the bar and try some of the Cambridge Hotel's excellent beers on tap while you're there. There's a big selection of local craft and international beers as well as wine, spirits and soft drinks.
Map
The Cambridge Hotel
28 Cambridge Terrace
Te Aro
Wellington
Open Hours:
Mon - Fri: 7:30m - 3pm
Sat: 8am - 3am
Sun: 9am - 3pm
Phone: +6449742229

Sample Menu *may not be current
Click on menu to enlarge.
Book a First Table
Cuisine: Bar Food, Bistro, Burgers
Mains: $15 - $25
Reviews
Liz Kingston - dined at The Cambridge Hotel on 15 March 2020
Andrea Martin - dined at The Cambridge Hotel on 18 February 2020
Leanne Fa'aea - dined at The Cambridge Hotel on 3 February 2020
Janeca Miranda - dined at The Cambridge Hotel on 30 January 2020
Linda Healy - dined at The Cambridge Hotel on 31 December 2019
alan strickland - dined at The Cambridge Hotel on 24 December 2019
Jon Shaw - dined at The Cambridge Hotel on 5 December 2019
Shane Gordon - dined at The Cambridge Hotel on 24 November 2019
Ma Lolita Amaba - dined at The Cambridge Hotel on 13 October 2019
Rhys Mantle - dined at The Cambridge Hotel on 8 August 2019
Luzette Wolmarans - dined at The Cambridge Hotel on 28 July 2019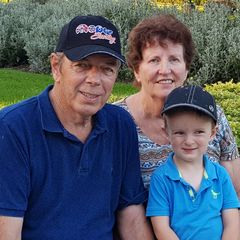 Pat Wakelin - dined at The Cambridge Hotel on 25 July 2019
Chelsea Ross - dined at The Cambridge Hotel on 7 July 2019
Rosemary Watson - dined at The Cambridge Hotel on 25 March 2019
Ashwini Lal Prasad - dined at The Cambridge Hotel on 29 January 2019
Katie Thomas - dined at The Cambridge Hotel on 2 December 2018
Janine Hall - dined at The Cambridge Hotel on 22 November 2018
Mohammad Nusheh - dined at The Cambridge Hotel on 23 November 2018
Meredith Vollebregt - dined at The Cambridge Hotel on 22 November 2018
Rayleen Hirini - dined at The Cambridge Hotel on 20 October 2018
Mellanie Movric - dined at The Cambridge Hotel on 13 October 2018
Lauren Carlton - dined at The Cambridge Hotel on 11 October 2018
Michelle Kerr - dined at The Cambridge Hotel on 9 October 2018
Juliet Kim - dined at The Cambridge Hotel on 10 August 2018
Shannon Menzies - dined at The Cambridge Hotel on 8 July 2018
Wendy Emirali - dined at The Cambridge Hotel on 2 June 2018
Helen Thomassen - dined at The Cambridge Hotel on 26 May 2018
Rosemary Brunt - dined at The Cambridge Hotel on 18 May 2018
Holly Witteman - dined at The Cambridge Hotel on 13 May 2018
Sophie Flentge - dined at The Cambridge Hotel on 27 April 2018
Zaf Burns - dined at The Cambridge Hotel on 14 April 2018
Rosy Pratt - dined at The Cambridge Hotel on 15 April 2018
Kita Phillips-Beech - dined at The Cambridge Hotel on 6 April 2018
Hayden Patel - dined at The Cambridge Hotel on 9 February 2018
Rayleen Hirini - dined at The Cambridge Hotel on 6 January 2018
Mikaela Todd - dined at The Cambridge Hotel on 2 January 2018
Bill-Gaye Carroll - dined at The Cambridge Hotel on 17 November 2017
First Table is now available in The Wellington App