#my9pm is the new midnight
November 2020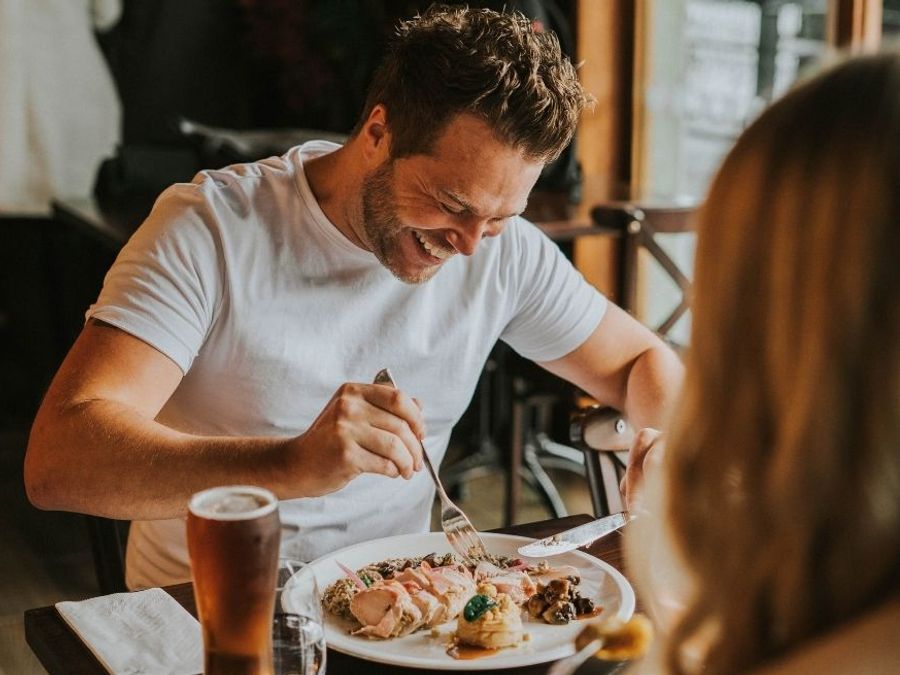 Whether it's cleanse, tone and moisturise, crack open a bottle of red once the kids are in bed or scroll through social media, we've all got evening habits, some a little better than others (hey, we're not here to judge your 9pm turned 2am Netflix binge). And while us foodie-folk all have different tastes, lifestyles and things that make us tick, a lot of us have one thing in common: our evening routines involve staying up until the dead of night to score the first table...but not anymore. 
Yep, you read that right. You spoke, we listened. Pop your party shirts on New Zealand, as you are the first country to score early bird dining specials at 9pm, before they're rolled out to the rest of the world. From now on, availability for local restaurants is added when the clock strikes nine each night, showing seven days in advance *crowd goes wild*. 
With four times as many people booking a First Table between midnight and 1am, winding back the booking clock made nothing but total sense. We're giving you three hours of your life back, and you no longer have to be a night owl to catch the early bird special - see what we did there? It means people like Kiwi comedian and First Table super fan, Darren Hill can book a date night with the other half and rid the midnight wake-up routine. 
If we were after a popular table, an alarm was our secret weapon. 11:57pm was the optimum alarm time – leaving one minute to wake up, one minute to find the website and one minute to refresh for availability." - Darren Hill
Whether you're booking a mate date, family dinner or you're trying to woo someone in the realm of romance, we've got a 9pm tip for you, and it's one that is sure to become your new best friend (sorry Karen)...it's called habit stacking. 
What is #habitstacking? Using the things you already do to remind you to do something else, like adding flossing to your tooth-brushing routine or booking a First Table at 9pm just before you settle in for your evening routine, whatever it may look like. Gone are the days of the alarm.
If you've done the cooking, and the other half is cleaning, you're on booking, or if you're relaxing *drink in hand* after an evening of child wrangling, take next week's dinner time woes off your plate and lock in a table at your favourite family-friendly joint. All you've got to do is stack one habit onto another, and over time it will stick, voilà!
So when the race to score a table begins at 9pm (8:57pm for some), you can snap up 50% off the total food bill at your favourite eatery or one that's sitting tight on your dining bucket list without even having to think about it. A habit that not only supports local restaurants by filling tables in off-peak times but rewards you for dining early #winwin
What does your 9pm look like? We spoke to local influencer Sophie Piearcey, Queenstown Life's Jane Guy and restaurateur Bert Haines about their 9pm rituals and how forming habits help with their daily routines #my9pm 
We'd love to see what your 9pm ritual looks like, whether it's Netflix and chill, racing to book a First Table or enjoying a drink with friends. Share it with us on Facebook: /FirstTableNZ and Instagram: /@FirstTable with the hashtag #my9pm.
Diners
Join more than 500,000 diners who already ❤ First Table.
Learn more
Restaurateurs
Join more than 1,400 restaurants who already ❤ First Table.
Learn more
© First Table 2014 - 2021