Grainne chats food, friends and her #my9pm
October 2020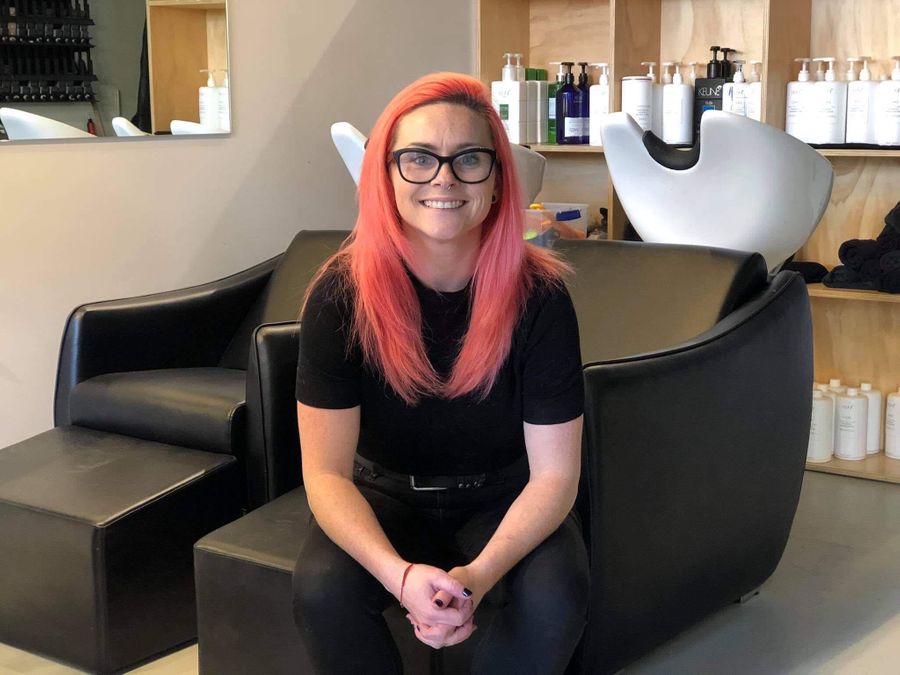 If you don't know Grainne, chances are someone that you know does. Originally from Country Tipperary, she now resides in New Zealand and is often recognised as the mad Irish hairdresser, and you'll be able to spot her on the street thanks to her colourful locks. Grainne uses First Table regularly to dine out on her travels as well as recommending it to clients in the salon. We spoke to Grainne about dining with friends, hairdressing and her #my9pm. 
1. Tell us a little bit about a day in the life of Grainne?  
Nowadays I wake up at 6am and go to the gym before heading to work at around 8:10am to do admin work. I'm hectic all day, and generally finish up between 5-8pm. I go from crazy extroverted hair lady by day to introverted social recluse by night. It's not sustainable to be the me you see in the salon every day, I literally get home, put on my PJs and say few words! Which is why First Table works for me, as I can leave work to go for an early dinner and chill. I'm honestly 33 going on 60. 
2. How do you make good habits stick when it comes to work and personal life? 
If you ask and understand why then you can incorporate anything into your day. The gym is a new habit for me - I have a morning soak in the hot pool. Why? I feel more prepared for the day ahead. I also head to the salon earlier so I can do social media content and Instagram reels, and I get to do my hair. I use existing activities to make new habits stick, for example, I get my admin work done on the bus after work every day to keep up with the various contractors working on our house build in Athol.
3. How do you wind down after work?
Referendum permitted? *Laughs* Eating good food. My partner Sandro cooks for me each night, and we'll be watching MasterChef. 
4. Where was the last place you caught up with friends?
We booked a First Table at Flame. The new Flame combines everything from the old site and so much more. It's incredible. I work in a service business, so I always try to give back to the business owners that come into me. Another favourite is Halo for anything brunch and lunch. I also like White and Wong's, Madam Woo and Frankton's Hikari Teppanyaki. 
5. Are you the designated friend that books?
No. I could turn up anywhere, eat and be happy. 
6. Wine or gin?
Wine with dinner. Or gin if it's a pre-drink.
7. What's your favourite First Table memory?
We drove to Milford Sound with my partner's parents, and on the way back we booked a last-minute table at Bella Cucina. We were so hungry after a huge day, so we were happy to dine early. They couldn't believe that we were able to order this food at 50% off – such great value for money for an amazing dining experience. It was really impressive to take the in-laws and the best part; we didn't feel like we needed to be posh after a long day. 
8. What does your 9pm look like? Any evening rituals?
For me, it's morning rituals over evening rituals. At 9pm the kettle goes on for my hot water bottle, and the sitting room gets tidied. My brain stops at 8pm, but now I might even be the one to book the First Table as I'm sure I can stay awake until 9pm. 
9. The last Netflix marathon you had?
Criminal or NSIS on Sky.

First Table availability for the next seven days now rolls over at 9pm in New Zealand. Which means you can book a popular table for the week ahead, at a more reasonable hour! We'd love to see what your 9pm ritual looks like, whether it's Netflix and chill, racing to book a First Table or enjoying a drink with friends. Share it with us on Facebook: /FirstTableNZ and Instagram: /@FirstTable with the hashtag #my9pm
Diners
Join more than 500,000 diners who already ❤ First Table.
Learn more
Restaurateurs
Join more than 1,400 restaurants who already ❤ First Table.
Learn more
© First Table 2014 - 2021