Cuisine: Bistro, New Zealand
Price Point: Mains from $15 - $30

The Old Bailey is Wellington's original Monteith's craft beer bar. With the ever expanding craft beer market, The Old Bailey has 21 taps dedicated to a wide range of beers.
Situated in the heart of the city, the restaurant and bar is close to Parliament, Westpac Stadium and the railway station. This convenient location makes it ideal for a get together with friends or family.
Known for its excellent customer service, The Old Bailey offers a traditional Kiwi pub vibe in a modern and relaxed restaurant and bar. Sip a craft beer alongside a classic Kiwi dish or your favourite comfort food.
Map
The Old Bailey
101 Lambton Quay
Wellington 6011
Open Hours:
Mon-Fri: 7:00 am - 3:00 am
Sat-Sun: 10:00 am - 3:00 am
Phone: +6449742248

Sample Menu *may not be current
Click on menu to enlarge.
Book a First Table
Cuisine: Bistro, New Zealand
Mains: $15 - $30
Reviews
Heidi-Leigh Van Der Spuy - dined at The Old Bailey on 12 December 2019
David Curd - dined at The Old Bailey on 27 January 2019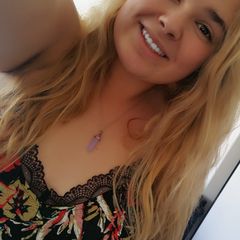 Skylar Cruz - dined at The Old Bailey on 12 July 2018
Andrea Swart - dined at The Old Bailey on 4 March 2020
Kimberley Warner - dined at The Old Bailey on 29 February 2020
Don MacKenzie - dined at The Old Bailey on 27 February 2020
Kaitlyn Manu - dined at The Old Bailey on 15 February 2020
Mei Ling Sim - dined at The Old Bailey on 13 February 2020
Stephanie McAlister - dined at The Old Bailey on 13 January 2020
Dawn Mckinley - dined at The Old Bailey on 4 January 2020
Amanda Loper - dined at The Old Bailey on 31 December 2019
Heidi-Leigh Van Der Spuy - dined at The Old Bailey on 12 December 2019
Ruby Kuang - dined at The Old Bailey on 5 December 2019
Rodger Hewitt - dined at The Old Bailey on 7 December 2019
Stephanie McAlister - dined at The Old Bailey on 27 November 2019
Karen Griffin - dined at The Old Bailey on 30 November 2019
Craig MacFarlane - dined at The Old Bailey on 26 November 2019
Jade Lawrance - dined at The Old Bailey on 23 November 2019
Maria Conlon - dined at The Old Bailey on 25 November 2019
Lizzi Johnson - dined at The Old Bailey on 13 November 2019
Dawn Shuker - dined at The Old Bailey on 20 August 2019
Rae Boyes - dined at The Old Bailey on 8 August 2019
Amanda Carnie - dined at The Old Bailey on 31 July 2019
Daniel McDonald - dined at The Old Bailey on 18 July 2019
David Terris - dined at The Old Bailey on 17 July 2019
Shelley Simpson - dined at The Old Bailey on 13 July 2019
Peter Hill - dined at The Old Bailey on 8 July 2019
Anahera Brown - dined at The Old Bailey on 2 July 2019
Clare Jenssen - dined at The Old Bailey on 30 June 2019
Qian Qian - dined at The Old Bailey on 1 July 2019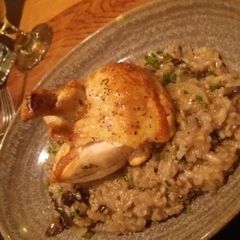 Wendy Cresswell - dined at The Old Bailey on 29 June 2019
Helen Logan - dined at The Old Bailey on 23 June 2019
Aline Dickinson - dined at The Old Bailey on 10 June 2019
Clare Ladyman - dined at The Old Bailey on 8 June 2019
Sarah Kristin - dined at The Old Bailey on 25 May 2019
ELIZABETH MUNOZ - dined at The Old Bailey on 16 May 2019
Jennifer Looman - dined at The Old Bailey on 14 May 2019
Courtenay Mercier - dined at The Old Bailey on 13 May 2019
alison Welch - dined at The Old Bailey on 7 May 2019
Kitiara Peni-Terekia - dined at The Old Bailey on 2 May 2019
Cathy Peters - dined at The Old Bailey on 11 April 2019
Michelle Ebsworth - dined at The Old Bailey on 18 April 2019
Daniel Fletcher - dined at The Old Bailey on 11 April 2019
Shelley Simpson - dined at The Old Bailey on 7 April 2019
Lawrence Hickin - dined at The Old Bailey on 4 April 2019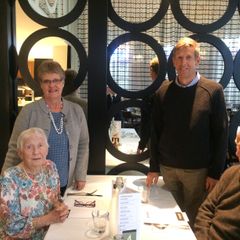 Warren Yardley - dined at The Old Bailey on 4 April 2019
David Curd - dined at The Old Bailey on 28 March 2019
Gillian Tongue - dined at The Old Bailey on 14 March 2019
Annabel Garrity - dined at The Old Bailey on 12 March 2019
Sue Mattson - dined at The Old Bailey on 7 March 2019
Christine Thompson - dined at The Old Bailey on 2 March 2019
Litsa Hally - dined at The Old Bailey on 3 March 2019
Janene Louwrens - dined at The Old Bailey on 19 February 2019
First Table is now available in The Wellington App