Cuisine: A La Carte, American (Traditional), Wine Bar
Price Point: Mains from $15 - $35
Ranked: #8 of 66 restaurants in Wellington

Ladies and gentlemen, welcome to a vibrant throwback to finer times. A homage to classic recipes and swingin' style.
Tickle your taste buds with Dillinger's classic comfort foods. There's 'Reuben' corned beef with sauerkraut and dill pickle, Philly cheesesteak on ciabatta and delicious truffled vegetable ravioli. Save room for sweet treats like the glorious rum and plum trifle or the beignets with bourbon salted caramel.
Wet your whistle with a dandy selection of some of Wellington's finest craft beers, or a take a peek at the vast wine collection. Enjoy the throwback ambience and stick around for a regular showcase of funky live music.
Map
Dillinger's Brasserie & Bar
155 Lambton Quay
Wellington 6011
Open Hours:
Mon - Fri: 7am - Late
Sat: 9am - Late
Sun: 9am - 5pm
Phone: 04 555 0415

Sample Menu *may not be current
Click on menu to enlarge.
Book a First Table
Cuisine: A La Carte, American (Traditional), Wine Bar
Mains: $15 - $35
Reviews
Ryan Mann - dined at Dillinger's Brasserie & Bar on 24 November 2019
Janene Louwrens - dined at Dillinger's Brasserie & Bar on 17 November 2019
Piki Winikeri - dined at Dillinger's Brasserie & Bar on 25 September 2019
Tatiana Areora - dined at Dillinger's Brasserie & Bar on 21 September 2019
Clara Fernandez - dined at Dillinger's Brasserie & Bar on 10 September 2019
Thomas Campbell - dined at Dillinger's Brasserie & Bar on 29 July 2019
Patrick Bannon - dined at Dillinger's Brasserie & Bar on 29 June 2019
Nikolah Pearce - dined at Dillinger's Brasserie & Bar on 25 June 2019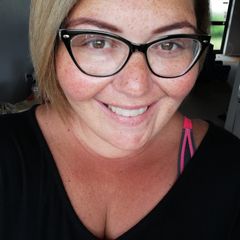 Alma Shaw - dined at Dillinger's Brasserie & Bar on 3 April 2019
Mary Scott - dined at Dillinger's Brasserie & Bar on 2 October 2018
Kas Lane - dined at Dillinger's Brasserie & Bar on 11 June 2018
Andrea Martin - dined at Dillinger's Brasserie & Bar on 24 May 2018
Janette Thompson - dined at Dillinger's Brasserie & Bar on 28 February 2018
Claire Leonard - dined at Dillinger's Brasserie & Bar on 10 March 2020
Richard Matthews - dined at Dillinger's Brasserie & Bar on 8 March 2020
Susan Newlands - dined at Dillinger's Brasserie & Bar on 7 March 2020
Jamie Lynch - dined at Dillinger's Brasserie & Bar on 8 March 2020
Andrea Martin - dined at Dillinger's Brasserie & Bar on 5 March 2020
Linda Patrick - dined at Dillinger's Brasserie & Bar on 26 February 2020
Adam Faatoese - dined at Dillinger's Brasserie & Bar on 22 February 2020
Katherine Potts - dined at Dillinger's Brasserie & Bar on 20 February 2020
Livvy Mitchell - dined at Dillinger's Brasserie & Bar on 8 February 2020
Brad Moore - dined at Dillinger's Brasserie & Bar on 1 February 2020
Cam Aplin - dined at Dillinger's Brasserie & Bar on 25 January 2020
Simon Gourley - dined at Dillinger's Brasserie & Bar on 23 January 2020
Rachael Wilson - dined at Dillinger's Brasserie & Bar on 21 January 2020
Lucy Morris - dined at Dillinger's Brasserie & Bar on 16 January 2020
Waimarama Ryan - dined at Dillinger's Brasserie & Bar on 15 January 2020
Bing Villarante - dined at Dillinger's Brasserie & Bar on 9 January 2020
Claire Ross - dined at Dillinger's Brasserie & Bar on 28 December 2019
Amie Coker - dined at Dillinger's Brasserie & Bar on 30 December 2019
Gayle Ashe - dined at Dillinger's Brasserie & Bar on 24 December 2019
Chantelle Deans - dined at Dillinger's Brasserie & Bar on 21 December 2019
Denise McElwain - dined at Dillinger's Brasserie & Bar on 18 December 2019
Kathryn Beattie - dined at Dillinger's Brasserie & Bar on 19 December 2019
Sara Stewart - dined at Dillinger's Brasserie & Bar on 16 December 2019
Gemma Kirkwood - dined at Dillinger's Brasserie & Bar on 11 December 2019
Shelley Easthope - dined at Dillinger's Brasserie & Bar on 3 December 2019
Ryan Mann - dined at Dillinger's Brasserie & Bar on 24 November 2019
Kieran Thomson - dined at Dillinger's Brasserie & Bar on 23 November 2019
Amy Maere - dined at Dillinger's Brasserie & Bar on 25 November 2019
Louisa Aragao - dined at Dillinger's Brasserie & Bar on 23 November 2019
Sharon Gilhooly - dined at Dillinger's Brasserie & Bar on 19 November 2019
Keri-lee Wilford - dined at Dillinger's Brasserie & Bar on 15 November 2019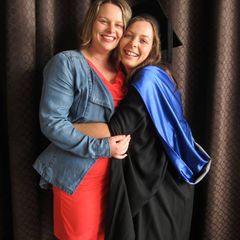 Sophie Hale - dined at Dillinger's Brasserie & Bar on 17 November 2019
Janene Louwrens - dined at Dillinger's Brasserie & Bar on 17 November 2019
Nell Windsor - dined at Dillinger's Brasserie & Bar on 16 November 2019
Eugene Kwok - dined at Dillinger's Brasserie & Bar on 11 November 2019
Sharon Fisher - dined at Dillinger's Brasserie & Bar on 6 November 2019
Annette Bovey - dined at Dillinger's Brasserie & Bar on 7 November 2019
Stella Hartley-Hall - dined at Dillinger's Brasserie & Bar on 30 October 2019
Kristin Finlayson - dined at Dillinger's Brasserie & Bar on 26 October 2019
Tracey Vickers - dined at Dillinger's Brasserie & Bar on 24 October 2019
Rae Boyes - dined at Dillinger's Brasserie & Bar on 20 October 2019
Timothy Keip - dined at Dillinger's Brasserie & Bar on 16 October 2019
Suzi Bell - dined at Dillinger's Brasserie & Bar on 9 October 2019
Kate Landrigan - dined at Dillinger's Brasserie & Bar on 30 September 2019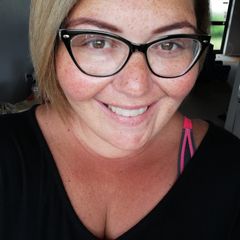 Alma Shaw - dined at Dillinger's Brasserie & Bar on 2 October 2019
keith carman - dined at Dillinger's Brasserie & Bar on 27 September 2019
Piki Winikeri - dined at Dillinger's Brasserie & Bar on 25 September 2019
Simon Howard - dined at Dillinger's Brasserie & Bar on 26 September 2019
Tatiana Areora - dined at Dillinger's Brasserie & Bar on 21 September 2019
Lauren Carey - dined at Dillinger's Brasserie & Bar on 16 September 2019
First Table is now available in The Wellington App