First Table Partners

American Express (Amex) is now fully integrated on our website, helping restaurant-goers easily identify high calibre restaurants accepting Amex cards in their area.
This feature makes it easier for Amex customers to snap up an early bird dinner deal and helps our partner restaurants attract more Amex card members to their venue.
If your restaurant already accepts Amex cards, you'll see an 'American Express' logo on a restaurants First Table page. To explore accepting Amex at your restaurant, contact Zayne Thompson or follow the link to find out more.

First Table and ResDiary joined forces in 2016 to form a partnership in the UK, Ireland, Bali, and New Zealand. When restaurant owners want to attract first-time diners and create an atmosphere from the start of the service, they turn to First Table. 
To make things smarter, ResDiary customers benefit from bookings integrating seamlessly from the First Table website into their diary.
Want to Know More? Contact ResDiary New Zealand's Country Director Ryan Hollis.

The Hospitality Company provides outstanding hospitality business education for owners and employees to help build passionate teams, raving fans and increasingly profitable businesses.
James, Alexis and Liz offer renowned one on one coaching or group sessions for restaurant owners wanting to make their business more efficient and profitable. First Table highly recommends The Hospitality Company's popular 'Hospitality Business Architecture' programme.
Interested restaurateurs can take advantage of a free 45-minute one on one 'business health survey' via their website.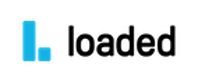 Loaded provides inspirational hospitality software for bars, restaurants and cafes – giving your team relevant financial and operational information and tools to run your business better.
A free demo can be arranged at any time for First Table customers.

First Table has joined forces with Goody in New Zealand and Australia.
By using early bird incentives, First Table partner restaurants simply leverage an already empty table at the beginning of the night. Goody's loyalty app is a perfect next step to turn first-time guests into regular customers. 
Follow the link for everything you need to create and retain loyal customers.

The Restaurant Association is the link between good food and good business. It supports New Zealand's diverse and creative hospitality businesses to deliver first-class experiences to diners. 
First Table is a proud member and a major sponsor of the Association's annual awards, sponsoring the 'First Table People's Choice Award'.
Follow the link to see how joining RANZ can help you grow your business.

posBoss makes tills and bills easy for the hospo industry! 
First Table recommends posBoss for POS software as it's clean, efficient and easy to use. The software is designed specifically for restaurants, cafes and bars, meaning it's easy to set up, train and integrate with Xero accounting software.
A free demo can be arranged at any time for First Table customers.

Chomp is a simple digital Food Control Plan app for NZ hospitality businesses that helps restaurants to be audit-ready. Say goodbye to your pesky paper-based Food Control Plan! 
Offering real-time visibility of the status of a kitchen's food safety tasks, Chomp makes task management, reporting and food safety training easy. 
Compliant to New Zealand and Australian Food Safety Acts (FSANZ), First Table highly recommends the Chomp Food Safety App to our restaurant partners.

Hospitality New Zealand is all about giving hospitality operators a helping hand in as many ways as they can.
Providing everything from industry-wide advocacy down to personal advisory, join for access to these services alongside hundreds of exclusive business resources and benefits.