Ice Hockey legend turned restaurateur shares his #my9pm
October 2020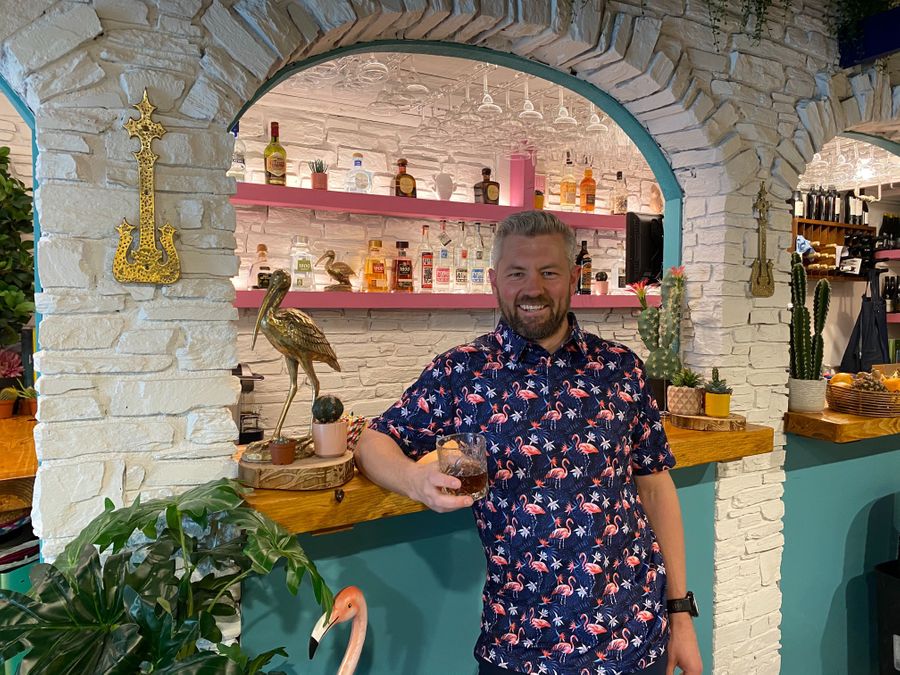 Eighteen years ago, Bert Haines moved from Vancouver Island to Queenstown to pursue his love for Ice Hockey and he never left. After working his way up to captain of the Ice Blacks, Haines, who is still heavily involved in the sport, found a new passion: hospitality. We spoke to the sportsman turned restaurateur about the importance of routine in all aspects of life, a hilarious childhood memory with food and his 9pm routine.
1. Tell us a little bit about yourself and what a typical day in the life of Bert looks like? 
I would like to say I'm a bit of a cross between a family man, and entrepreneur. My day always starts with Weet-Bix with my two-year-old son Hudson, before the daycare drop and off to work. A typical day at the moment will be spent collaborating with the team, driving brand awareness and working on our new restaurant launch, Margo's. The day always finishes with heading home to make dinner with the family, followed by a few late-night emails. 
2. Being the captain of the national ice hockey team must have involved a pretty structured routine? How do you make a good habit stick? 
Drinking beers with your friends is one of the best things in the world, but it's not as good as getting your name on the jersey. It's simple, good habits stick because they are attached to goals. Goals are the things you want the most, and when you want to achieve something it's much easier to make it stick. That's what helps me stay motivated and gives me the discipline to make good habits stick, whether it's with my family, work or sport.
3. And have those habits helped in the wonderful world of hospitality?
Absolutely, hospitality is all about attention to detail. We couldn't have created what we have without great habits and goals in place. Goals help to inform every decision we make, big or small, and pave a clear path to achieve what we set out to do.
4. Beer or wine after work? 
98% beer. But wine definitely has its place!
5. Do you have a fond childhood memory with food?
I thought my great grandmother was Colonel Sanders! She lived next to KFC, and would sometimes buy us a bucket of chicken as a treat. She has big white hair and glasses and she literally convinced us it was her.
6. Name one person in the world you'd invite to dinner.
To me dinner is all about friendship and connection, so I think it would have to be someone I know and haven't connected with in a long time. It's a hard one but I'd pick my friend Richard in Vancouver who I haven't seen in years.
7. At 5pm you're most likely at Margo's - how has early bird dining helped your new business? 
It has definitely helped us drive brand awareness. Early bird dining specials not only encourage people to try somewhere new that they may not have otherwise, but they give us a real opportunity as restaurateurs to wow those people. It's an opportunity to show them what we've got, and encourage them to come back for more. 
8. And what does your 9pm look like? Any evening rituals? 
My 9pm is usually spent crawling out of my son's bedroom hoping he's going to stay asleep. Followed by firing up the laptop to get on top of anything that has come through in the second half of the day, so that I'm prepared for the morning - so I guess that's my evening ritual. 
9. What was the last book you read? 
Adult: Legacy (the All Blacks book).
Children's book: Peek a boo poo.
First Table availability for the next seven days now rolls over at 9pm in New Zealand. Which means you can book a popular table for the week ahead, at a more reasonable hour! We'd love to see what your 9pm ritual looks like, whether it's Netflix and chill, racing to book a First Table or enjoying a drink with friends. Share it with us on Facebook: /FirstTableNZ and Instagram: /@FirstTable with the hashtag #my9pm
Diners
Join more than 500,000 diners who already ❤ First Table.
Learn more
Restaurateurs
Join more than 1,400 restaurants who already ❤ First Table.
Learn more
© First Table 2014 - 2021